It's no surprise that UCaaS market size was valued at USD 38.74 billion in 2020 and expected to grow more.
What is the UCaaS definition?
Unified Communications as a Service -UCaaS- it's a cloud-based system that enables enterprises to manage their communication with the team and customers more efficiently in one place and provide them with collaboration tools to work seamlessly from anywhere.
It is an excellent choice for businesses of all sizes as it offers significant benefits to improve the entire communication system without the cost of hardware or maintenance.
Functions of UCaaS:
How does it work?
The backbone of UCaaS is based on a technology called (VoIP). VoIP uses the internet to send and receive audio so it's easy to keep in touch from anywhere.
UCaaS takes advantage of VoIP without the complexity which means that your entire team can place calls without a burdensome infrastructure. It's all handled by the provider.

Benefits of UCaaS
UCaaS offers numerous benefits for companies to increase their ability to utilize instant communication, as it has now become an essential factor for business continuity, as we move forward to a world where hybrid work is invading and affecting how we work.
Businesses with UCaaS can operate from anywhere with the same quality of work – whether in the office or from home- As because of, Covid-19 employees were forced to work from home. However, UCaaS helped them to have access to all the needed data and also keep track of business operations.
UCaaS gives users flexible ways to build their communication networks whether through a cloud model where users share the same software license or provide each one with their own license through a multi-instance model. It can be built to fit all your needs and budget.
Organizations that engage UCaaS in their work environment are more likely to experience increased productivity, customer relationships, and revenue accomplishments while keeping costs low. Thanks to empowering their teams with a single communication platform.
Increased productivity quickly leads to increased revenue which in return will raise an organization's market share.
UCaaS enables employees to communicate with each other in a great simple way, spending less time and effort that was spent on the daily communication before deploying UCaaS. That leads to more satisfied staff who feel that their organization supports the way they want to achieve in work by having numerous channels to engage through, plus advanced features such as screen sharing and voicemail messaging.
Who needs to deploy UCaaS in their businesses?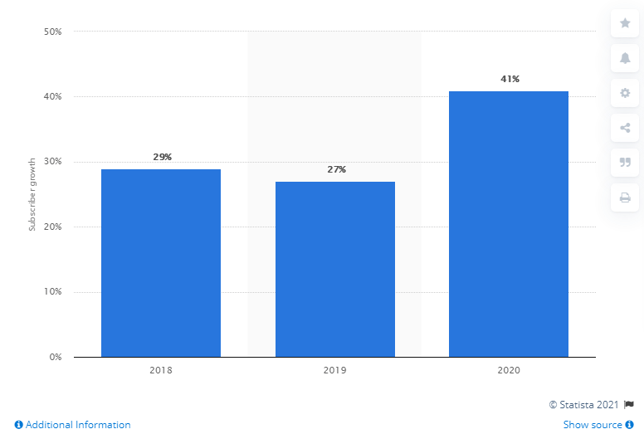 The increased demand by small- and medium-sized business (SMB) and companies who are increasingly discovering that the technology not only achieves these productivity and cost-savings objectives but actually helps their companies scale and grow.
According to Statista, In 2020, the worldwide unified communications as a service (UCaaS) subscriber growth rate rose by 41 percent and is expected to grow more within the next years.
Do you need to deploy UCaaS for your business?
Ask about Arkan free solution design services